Home
Shoots
Heluva Rukus
Wild Bunch
Results
Lodging
Directions
Posse
The CirKulator
Photos
Links
5th Annual SASS NY State Wild Bunch Championship "Muster at Fort Misery"
Dates: April 28-29, 2018

Limited to first 60 shooters. Application must be submitted by April 21, 2018.

NRA Sanctioned - All SASS Wild Bunch Rules Apply. SASS membership required.

Fees: Main Entry - $75, Saturday Night Dinner - $30.00 per person

Friday: Registration in clubhouse from 3:30 to 5:00 pm.

Saturday: Registration in clubhouse from 7:00 to 8:30 am. Safety Meeting at 8:30 am. Shooting starts at 9:00. 6 Main Stages. Saturday Night Dinner for $30.00 each.

Sunday: 4 Main Stages starting at 9:00 am. Then the Awards Ceremony.

Round Count: figure on 259 Pistol, 100 rifle & 52+ shotgun.

Limited dry camping (no hookups) available for campers/trailers and tents.

Entry Form and mandatory Release of Liability Form

Contact: violetcassidy49@yahoo.com or phone (518)763-2297.
We also run monthly 'Rough Rider' shoots at 11:30 am on the Saturday's after we set up for our Sunday CAS Shoots. For upcoming Rough Rider shoot dates, see our "Shoots" page. Note that for the monthly Rough Rider shoots, shooters are allowed to participate using their regular CAS rifle, regardless of caliber.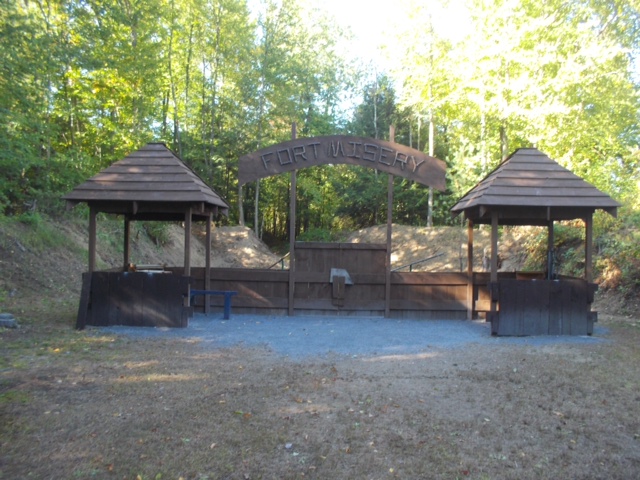 ---
|
Home
|
Shoots
|
Heluva Rukus
|
Results
|
Lodging
|
Directions
|
Posse
|
Photos
|
Links
|
---

Circle K Regulators
'Roy Cassidy'
Kayaderosseras Fish & Game Club
706 Geyser Rd
Ballston Spa, NY 12020-2906
Phone: (518)584-9869
Email: roycassidy1911@yahoo.com or phone .

Designed by Dead Head, Webmaster